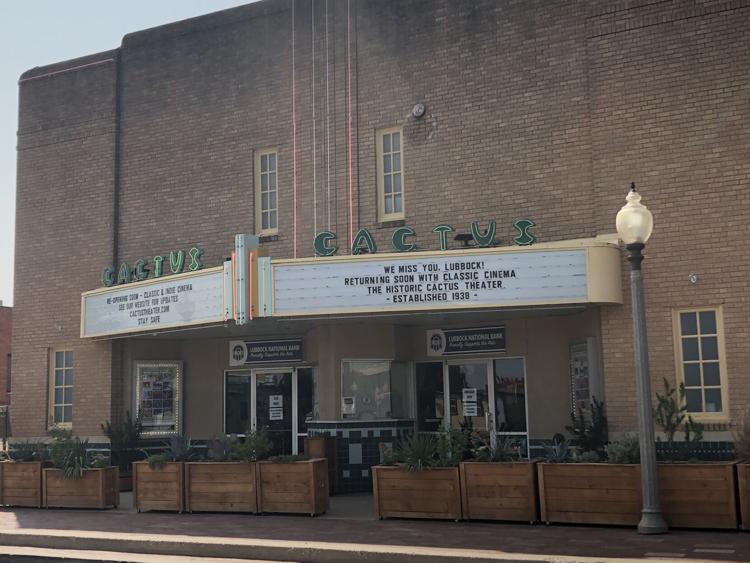 The arts, particularly live concert venues, have struggled to re-open amid the pandemic.
The Cactus Theater is no exception.
The historical landmark has not avoided a pandemic-punch.
"Basically we've lost 50 shows give or take, since the middle of March," owner Darryl Holland said.
They have lost an estimated $450,000 in revenue since.
Holland, alongside co-owner and wife Stephanie, have taken the time to re-vamp the theater with new front gardens and back walkways, but the doors have remained closed.
"We're all hurting. And it's a cultural loss not just a revenue loss. People need an escape from work, or school or whatever they do, and the culture that you get, the enrichment that you get from a concert or a play or a film or whatever it is, you can't even put a price tag on that," Holland said.
But there is some hope for places like the Cactus in Congress.
Senator John Cornyn (R-TX) has sponsored a bill, called the "Save our Stages Act" or S.O.S.
It would function like the P.P.P. loans dispersed earlier this year. Except this time providing $10 billion to help keep small venues afloat.
"If the Save Our Stages Act comes through and we get some help on the back end, to help kind of make up for that, that would be a tremendous shot in the arm," Holland said. 
And while congress works, Holland has a plan of his own.
"From 1938 to 1958, the Cactus was solely a movie theater. A single-screen cinema. Mid-October we're going to roll that out, and return to our roots," Holland explained. 
His goal is to show movies, you will not be able to see anywhere else in town.
"We've tried to take the lemons and try to see if we could make some lemonade out of it," he said.
The S.O.S. Act has gained support from across the aisle and currently has 41 cosponsors in the senate.
Even if the bill does not pass, Holland says, he is determined to keep the lights on and make sure the Cactus survives another day.