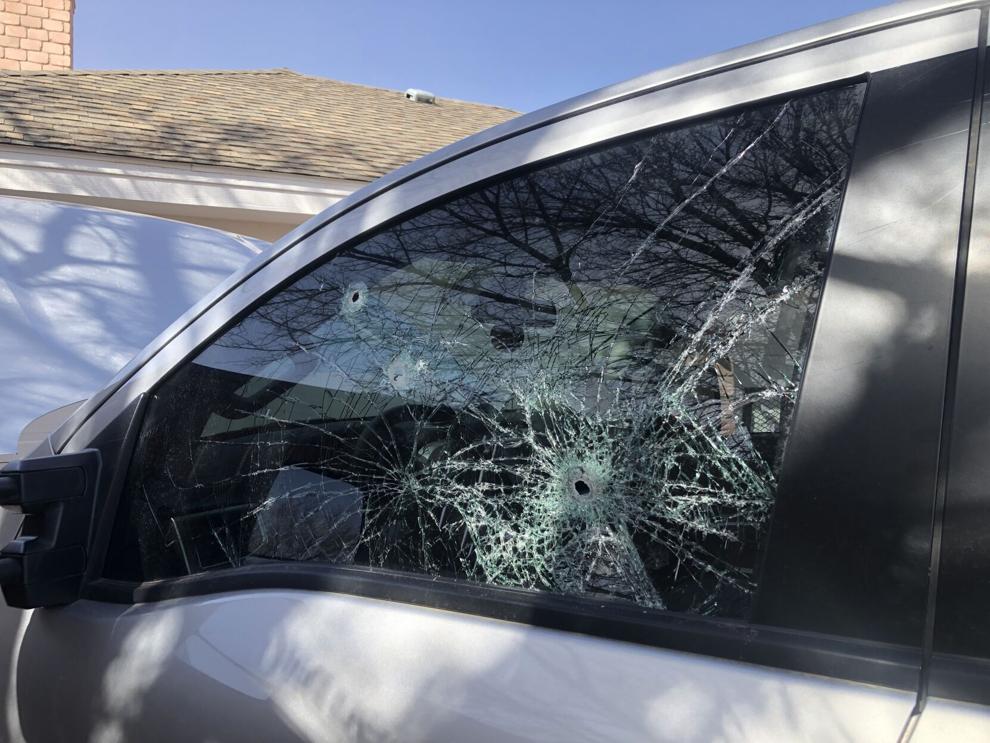 "I think it was about three [shots]. I think it was like 'pop, pop, pop,'" neighbor Kacy Lourenco described.
Lourenco has lived in her quiet south Lubbock neighborhood near 76th and Iola for 11 years.
On Thursday, as neighbors began to wind down for the night, gunshots rang out just after 11 p.m.
Lourenco says she could not believe what she had heard.
"I was like, that can't be right and I just went right back to sleep," she said.
"I have 4 kids here at home and I mean, it's really nerve wracking to know that it was so close."
Tim Garrett and a handful of others on the block also heard the disturbance and came out armed and ready.
But by that time, the suspects had driven off, leaving a driver's side window of one neighbor's truck with three distinctive bullet holes.
"What's really strange also is that it wasn't in the middle of the night. This was when a lot of people were still up, there were lights on all over the place. They were very nervy, firing off a gun in the middle of a neighborhood," Garrett explained.
A security camera video,  taken moments before the shots were fired, shows a man shining a flashlight inside a truck, just a couple houses down.
LPS reports this incident is connected to at least three car burglaries reported Thursday, as well as the shooting of Stephanie Miller.
She was found 10 minutes away near Miller park off Memphis Dr., moments after police responded to the initial gun shots fired call.
The 47-year-old has serious injuries and is expected to survive.
She told police she saw five suspect attempting car break-ins and followed them from her home before she was shot.
Meanwhile neighbors are frustrated by what they say is an on-going problem.
"It's not just this neighborhood it's neighborhoods all over Lubbock and it's just happening more often."
Garrett says this tight-knit community has banded together, offering to put up more cameras in the back alleyway and adjusting current ones to catch the offenders if it ever happens again.
No arrests have been made at this time. LPD is asking anyone with information to contact Detective Joe Comacho (806) 775-2430 or Detective Charlene Jennings (806) 775-2422 or call Crime Line at (806) 741-1000.